Click on any image to view the gallery
Posted: March 20
All activities are cancelled Wednesday, March 21. If you must drive please be safe.
Posted: March 18
Women's Day at First Baptist! Sermon: "A Royal Conversation" Rev. Dr. Sheryl Barnes, Guest Preacher, Christian Tabernacle Baptist Church Hamden. Habakkuk 2:1-3 When God speaks to your heart the vision should be: honored to a point where you write it down; ignite a response to run and keep trying; and fuel your faith. Spend more time with God in royal conversation!
| | |
| --- | --- |
| | 1 comment |
Posted: March 16
Women's Ministry Weekend begins this evening. All are welcome to the workshop on Saturday and our Sunday morning worship service. See you there!
Celebrate Diversity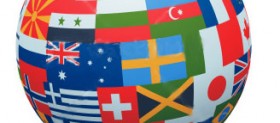 Where to find us.
First Baptist Church
28 North Street
Milford, CT 06460
t. 203-878-1178
f. 203-878-1501